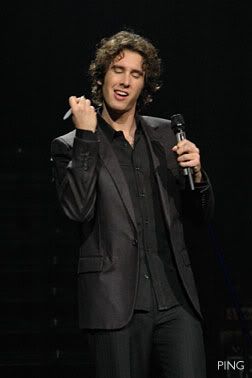 ...as I am now a full college applicant. You know, the stuff that everybody else does in the first couple of weeks of September? I prefer the last three days before the deadline. It's not like this semester has been really easy on me, people!!! Most seniors don't have to worry about Clorox vs. Lysol toilet bowl cleaners!!!
Anyhoodles, I started- and finished- them on Monday night. Including a beautiful essay about a risk I took. Mary was having trouble with hers. This was our conversation last night.
Mary: What was your risk? I need a risk!!
Me: Um...I left high school and started college at fifteen.
Mary: *pause* Damn!!! That's a good risk!!! How did you start?
Me: With a quote by Anais Nin.
Mary: You know what? I'm hanging up now...
HAHAHAHA...it killed me.
So now I have nothing left to do but wait for the "I'm sorry, you are simply not qualified enough to attend out institution" letters to start rolling in. I catastrophize like this. There is no reason for at least a couple of the schools I applied to to accept me- suffice to say we stayed away from the Ivy League, but I'm convinced they're not going to. Ugh.
Best part of the whole thing is that now I can finally stop getting those threatening e-mails from my first-choice school. The ones that open with, "You moron. You only have a week before the friggin' deadline. Now, I'm not saying that it's going to affect your admission, but if you can't even figure out the DEADLINE, mabye you shouldn't be considering our institute of higher learning. IS THAT CLEAR ENOUGH FOR YOU? WHAT, IS MENSA CALLING???? Sincerely, ----- University Admissions Department." I love those. And this is one of the places that rates you based on how many time you contact the university for information. Hmmm. Given that I delete the e-mails before reading because I regret beig made to feel like a loser, I'm thinking this is not boding well for me. Hmmm.
Ugh. But it's over now. Yay!!!